Part 1: Goals
Source: "Michael Scott Best Womp Womp Ever" feature photo from knowyourmeme.com
Note: This is Part 1 of a 3-Part employer series.
It's getting to be that "time of year" again. No, not Pumpkin-Spice season, "Open Enrollment" season, at least if you live in the USA and get commercial health insurance. It's almost time for employees to select which insurance plan they want for next year (assuming the employer allows choices.).
Aside from qualifying events (e.g., having a baby)—which trigger special enrollment periods (SEPs)—it is the only time in which employees are permitted to adjust or update their healthcare coverage (among other benefits).
Back to my analogy.
Just like "Pumpkin Spice", before the customer can select a product, the company has to decide which items to offer. Unlike PSL's (latte's), I don't think enough thought goes into that selection process. My background, as well as others at my company, includes supporting employers during this process.
In terms of "investment" (i.e., employer benefit costs), health insurance typically ranks in the top 3 (#1 in many cases). On average, it makes up roughly 25% of an employee's total benefits package.
Did I get your attention?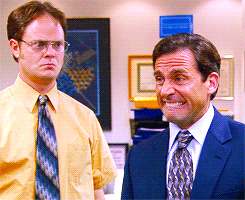 If you are an employer, in management/HR at a company, or just want to understand what's going on, PLEASE READ ON!
First step
We recommend that the first step, before shopping plans offered by an insurance company or broker, is that you consider what your goals are.
Why are you offering health insurance?
Is it only because some state/local/etc. law demands it?
If so, you'll need to take that into account, but it's just part of the equation.  There is a spectrum of other reasons which might include:
Competitors offer it and you don't believe you can recruit/retain talent without it.
You, yourself/family need coverage and you want plans that are good for them.
You understand the average cost of replacing and employee can be 33% of their salary.
Sick employees (or those worrying about their sick family members) aren't as effective as healthy employees.
You're a decent person and it's the right thing to do.
We've helped a wide range of employers.  At the top-end of that spectrum, we've literally encountered employers who say "I have high turnover and none of the people working for me now will be here next year, but I am required to offer some form of insurance, so I want the cheapest plan I can get."   Not much we can do for you here.  Tell your broker that same story and go with the cheapest plan, good luck and I hope you're not confused about why your employees don't hang around.
A more common situation is, you feel the need (both from a retention and productivity standpoint) to retain healthy employees.  So now, you need to consider your staff and what will motivate them the most and find the most efficient options.  A very young, single and healthy workforce has very different needs than if you have mostly 30~50 year-olds with families.  There are ways to navigate these requirements.
In addition to selecting the right plans to offer, we believe that two other actions are foundational to efficient and effective healthcare.
The first is "healthcare literacy".
The second is feeling like you're "in this together" (part of a team.)